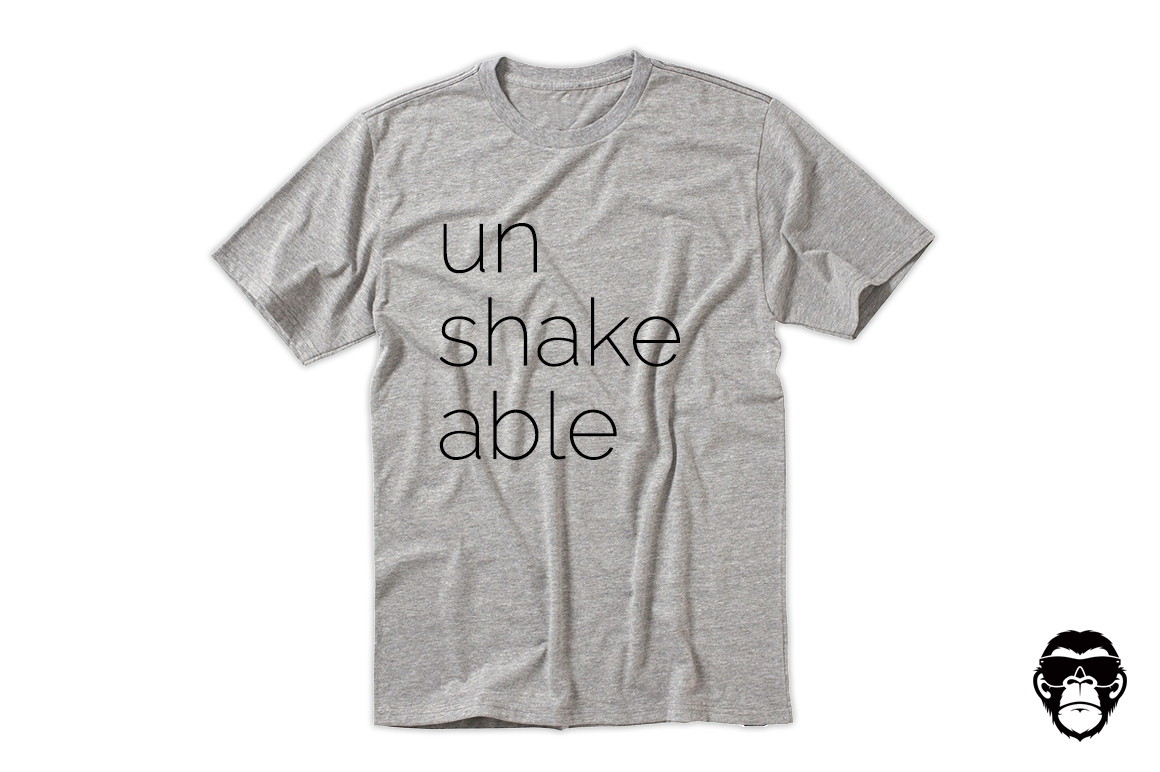 mens unshakeable t-shirt
Meditation and mindfulness build resilience.

Life will suck sometimes – it's inevitable. Meditation and mindfulness are about building a foundation of stillness, so that the sucky parts suck less. It's about training our minds to be less reactive, so that we can remain happy even when life's chaotic.
A mindfulness practice (whatever that looks like for you) can make you unshakeable – so strong that you can't be knocked off course.
What makes you unshakeable?
sale